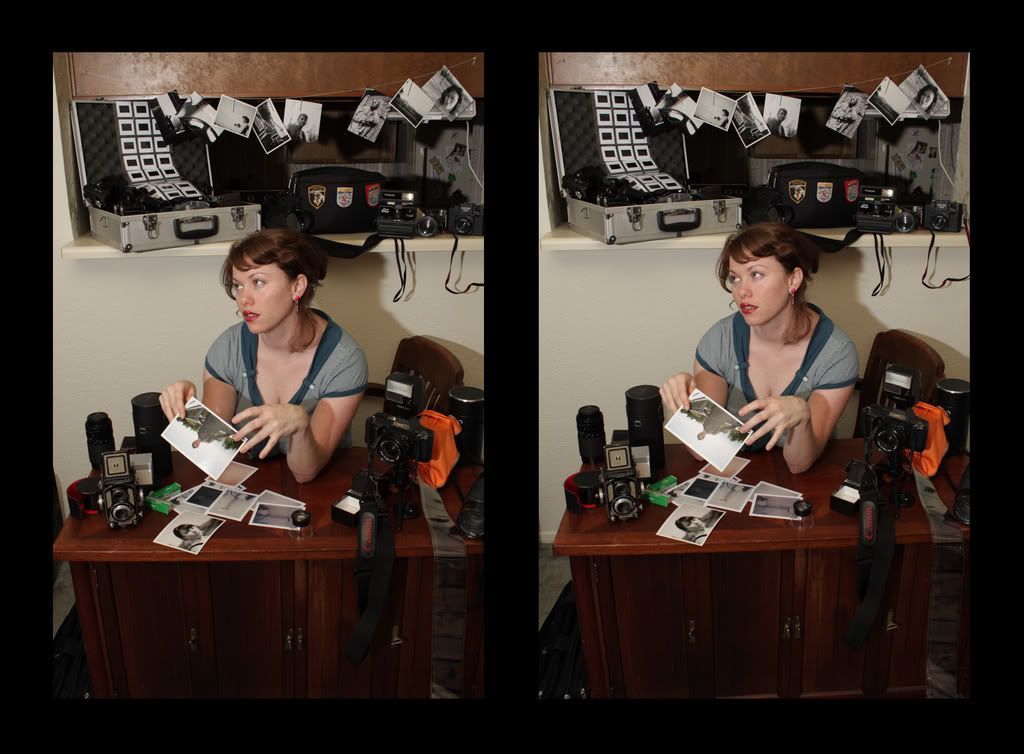 These are 3-D Stereograph images. View more images and learn how to see them by following the link...
In order to see the 3-D image, stare at the image and cross your eyes. As the images become blurry, a third image should start to appear in the middle. Relax your gaze and the third image should start to come into focus. Enjoy, but don't hurt yourself.

Thanks to Neil Creek for the tutorial, which can also be found at Digital Photography School.




All shot with a Canon 40D, flash on a stand to the side.

Thanks for viewing!